If you have termites in your trees, be thankful that they're not in your house (for now).
The termite is one of the most popular pest infestations across the nation and one of the most studied of the bunch.
Termites can survive just on plain wood, whether it's from beams, cardboard, or in this case, trees in your yard or garden.
In nature, termites are a necessary part of the ecosystem.
Although they're annoying to humans, they're needed in nature. They eat fallen tree debris, leftover wood, and tree stumps.
However, termites eat not only fallen trees but even living trees, such as the ones in your garden- which is probably why you're here.
The main concerns are:
Termites migrating from trees to your home

Termites destroying the trees and making them unstable and a fall hazard
This is why you need to take action now and stop the problem before it's too late (and a lot more expensive).
Termites will spread by the thousands and multiply quickly if you let them live.
They'll eat up the tree wood and thrive, as this is all they need to survive in your yard. Take action now and get rid of them.
This do-it-yourself (DIY) guide will help you eradicate the infestation promptly so you can be termite free.
Note that this tutorial won't stop major infestations, but rather mild to moderate ones.
Always consult a professional if you don't know what you're dealing with in both measure and process.
Here's how.
Last updated: 1/21/21. Updated this guide.
Do you have termites in your trees?
First, you'll need to know what pest you have on your hands for sure before doing anything drastic. After all, what good is treating the wrong pest?
Termites are related to the typical cockroach, even though they're many times smaller. There are currently over 3,000 species of termites around the world and live all over the planet other than the extremes like the Artic.
They mainly feed on plant material for its cellulose and live up to 50 years old. That's right. 50 years. Per 'mite.
Termites tend to thrive in the summer months when temperatures pick up. They establish multiple colonies in nesting sites and each colony can contain up to 200,000 or more members. If you're in a hotter region near the equator, termites can thrive all year round.
Assuming your garden is planted, they can spread from tree-to-tree rather easily. The majority of them eat decaying plant matter (wood), but there are a few species that will eat live plants and trees.
The most common one is Formosan termites, which are a common pest in New Orleans and feast on live oak trees, cypress, and ash trees.
They like to eat any tree, but prefer ones that are soft from decay or shedding plant matter as they're easier to munch on and require less energy to process.
How to tell if you have a termite infestation
So now that we've covered a little history behind these pests, let's take a look at your specific scenario.
First, inspect the area for termites.
Here are things to look for to determine if you have a termite infestation in your tree:
Look for tiny holes- especially in soft or decaying areas of the tree

Look for wood shavings (they look like a small pile of pencil dust around hole orifices)

Look for piles of shavings around the base of the tree

Look for active termites around the holes, leaves, and other areas where they could be hiding under cover

Remove some soil around the tree roots at the base and look for termites running about

Look for discarded termite wings

Look for tiny white termite eggs

Look for shelter tubes on tree trunks (look like mud straws)

Look for tunnels, nesting chambers, or other unnatural constructs that signal an active colony
If you discover any of the above, it's likely you have a termite infestation in your tree. You should quickly act to eliminate them as fast as possible before they infest nearby trees, plants, or your house.
Eliminate the termites in your trees
The first thing you should do is get rid of the food source.
Typically, this is the infected wood that's already decaying.
Prune the trees
Wear a pair of gardening gloves and get a waste bin.
Start by pruning away the infected wood and throwing it into the bin. Be sure the bin has a sealable lid so they don't escape. This is very important as this process may take several hours (or days) to complete.
If this takes an extended amount of time, be sure to dispose and kill the removed termites at the end of each day (see next section).
Repeat the process as necessary. Do this to everything that you think may be infected and even the wood that seems questionable.
You're trying to remove their food source and wipe out a decent portion of the colony at the same time.
You should be pruning on a schedule to keep your foliage neat and clean.
Tip: You can use a gardening shovel or pruner to help cut large pieces of wood or branches quickly and efficiently.
Tip: If the infestation is extreme, consider trimming the entire tree or consider getting the tree removed.
Use termiticide accordingly
After you've pruned all the infected wood from the tree, use termite killer around the base of the infected tree.
Spray as directed and take proper safety precautions.
Also, spray nearby trees and plants. This will eliminate the colony on the infected tree and stop them from migrating to nearby trees. You may want to take this opportunity to spray around your house entirely.
You can use a biodegradable permethrin-based insecticide for a safer approach (especially if you grow edibles, have kids or pets, or have visitors).
This is safer than the hydrocarbon-based techniques often found in commercial termiticide.
Destroy the colony
Find the termite colony if you can. It should look like nothing other than a large group of termites gathered in one area.
Use termite spray to kill them. Also look for woodpiles, under the soil, and under the tree roots.
Set up termite traps
The last thing you'll want to do is set up termite traps after spraying the termiticide.

There are many different types- I suggest you read some online reviews and get one that's returnable it if doesn't work.
This not only stops further infestation but is a good way to see your progress. Look for traps that are safe for children and pets.
Place them as directed. You'll want to set them in areas where termites gather- tree trunks, housing perimeters, and your yard premiers.
Be sure to check them occasionally to see if the process is working. If you see more termites appearing in the traps, you may have to take further action. Go for wooden stake traps as they work the most effectively.
You can find them in any hardware store. They're made of pine and have no chemicals or threats to children or pets.
After you've pruned, sprayed, and set up traps, you're ready to dispose of the infected tree wood properly to ensure no further infestation takes place.
Continue to monitor the infestation
Upon setting up traps, repellents, and pruning your foliage anywhere you spot their activity, watch for additional activity. This can be damage to the branches or bark or if you see visible ones. Signs of activity should be monitored in a notebook for your reference.
The traps can be used to gauge if the treatment you're doing is working. If you see more termites over time, you'll need to try something else or up the dose. Use them to your benefit to see what's going on with your situation. Traps are multi-purpose which makes them handy and super useful for this purpose.
Hire a professional
If you don't know what you're doing or can't get them to go away, hire a professional to help. A lot of big companies will do a free inspection to make sure you're dealing with the right pest and tell you the extent of the damage.
You can also opt for natural or "green" compound rather than residual poisons. This should be important to you if you're growing edible crops or fruits. You don't want to consume dangerous compounds from the sprays these pest control companies use.
Kill the termites that you removed
Empty the waste bin onto a non-flammable surface.
Burn the wood in a controlled fire to kill the termites. If you're unfamiliar with how to control a fire, don't attempt to start one.
You can use an alternative approach, such as disposing of the wood at a local recycling yard or dousing it in termite killer. Whatever you do, take proper precautions and don't let the termites escape.
Check every month for new termites
Every month, look around the previously-infested area. Check the trees, roots, and traps for signs of new termites. If found, repeat the process again or consider hiring a professional.
The termite traps should be the best way to find out if they're taken care of. If you see new termite in the traps, this could be a sign of a new colony developing.
How to prevent further termite infestation
To stop another termite breakout in your trees from happening again, there are a few things you can do to lessen the chance of another colony forming in your yard.
Practice the following to keep your trees termite-free:
Keep firewood in a secured area or inside your home away from termites

Avoid using excess mulch, manure, or organic soils

Get rid of stumps, leaves, wood, and tree peelings immediately

Don't store wood, cardboard, or other fibers outside the home

Trim branches that are growing or touching your house

Keep all trees trimmed and pruned

Constantly check for termites on a monthly basis
Did you get rid of your termite problem?
With a dedicated motive to rid your yard and trees of termites, you'll prevent them from destroying your lumber and possibly moving into your home.
The key is to constantly monitor your progress and adjust as needed.
If you have any questions, feel free to leave a comment and I'll get back to you ASAP. If you have any tips to share or if you've dealt with this problem before, let me know as well.
Thanks for reading!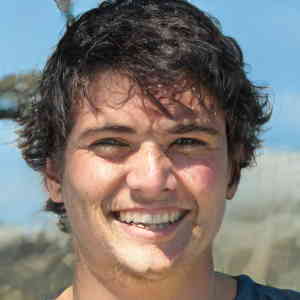 Currently an active researcher in the pest control industry for the past 8 years- with a focus on using natural and organic methods to eliminate pest problems.
I share handy DIY pest techniques I come across here to help out others (and possibly save them from a mental breakdown).
Fight nature with nature.