So, you need to get rid of midges around your garden or home.
This guide covers everything you need to know all in one place so you don't need to go searching all over.
We'll cover the process of identifying midges (biting vs. non-biting), repelling, killing, controlling, and preventing them with a variety of DIY home remedies.
Feel free to bookmark this page ("CTRL + D") to easily refer to this page on your quest to exterminate midges!
You can also leave a comment if you have a specific question for me and I'll be glad to help!
Sound good? Let's go midge-free!
Last updated: 12/30/19.
What's a midge bug?
A midge bug has two variants that often confuse people they're very similar in appearance.
There are non-biting midges. And then there are the biting ones.
The non-biting midges look like mini mosquitoes. And the biting ones look like tiny gnats.
Which one do you have? You should definitely find out so you know which pest you're messing with specifically.
Midges are also known as:
No-see-ums
Punkies
Five-o's
Biting gnats
Mini mosquitoes
Biting flies
Moose flies
Pinyon gnats
Sandflies
There are over 4,000 species globally with 600 defined alone in North America. Most of them will feed on non-human animals.
What midges feed on humans?
But there are some that'll feed on mammals:
Culicoides
Leptoconops
Forcipomyia
Regardless of which midge you're dealing with, they both can be extremely annoying pests.
The non-biting midge will get into your home and garden and just generally be annoying because of their huge numbers.
Biting midges will cause extreme skin irritation and itching as they bite and suck your blood.
So either species is probably something you'll want to get rid of.
What do midge bugs look like?
They're very small pests.
Biting midges have a size of 1-3mm long and are often dark gray. When they feed on a human or pet, they turn red.
The grayness comes from their dark wings and their abdomen's color changes depending on their last meal.
Biting midges have patterned sets of wings that cover their abdomen so you really can't see the redness unless you look carefully.
They have powerful mouths
They have powerful mouthparts that allow them to cut open the skin so they can draw blood.
Their mouths basically act like mini garbage disposal units with four blades that cut the skin.
As they cut into flesh, this is when the victim will notice the pain.
You can actually see them turn color as they feed on your skin. They'll look like tiny bugs that are turning red.
This is the best time to identify biting midges as it proves to be a useful and accurate way to tell.
As a larval nymph, they have the appearance of white worms after being hatched from an egg clutch.
This is similar to other life cycles of many other flying pests, such as drain flies, lanterflies, cluster flies.
As a worm, they have a set of false legs that allow them to move around and chewing mouthparts.
They're very difficult to tell apart from other flying pests as larvae during this phase of their lifecycle.
Midge life cycle
Midges have a life cycle that takes 4 separate stages.
It all starts with a pregnant female.
She'll scout the land and lay her eggs on the surface of still water (this is why you need to remove all standing water in your yard). The egg sac feels jelly and has up to 3000 eggs.
The sac sinks to the bottom of the water and hatch within a few days.
The newborn larvae emerge from the egg and burrow into the mud or build tubes using the soil.
They'll then eat and feed and extend their burrows as they grow. Typically, they'll eat various organic matter floating around in the water and mud.
Larvae
Eventually, the larvae will actually become a different color.
They'll become red and people usually refer to them as bloodworms at this part of the life cycle. Many people use this worm for bait, food, or feeder substrate for reptiles.
Anyway, the larvae will eventually transform into pupae after 2-7 weeks. Environmental conditions and temperature will affect how quickly they develop.
Adult midge
The pupae will then swim to the water's surface after a short time and emerge as adults.
They'll then take off and fly together with other matured adults in huge swarms. Midges will then eat nearby nectar from plants and other nutrients.
Midge lifespan
A midge only lives for about 3-5 days after emerging from the water as an adult. Their larva part of the lifecycle lasts much longer than the adult part.
Note that during the summer, the entire lifecycle can be completed in just 2 weeks only because of the temperature.
Why are there so many midges?
Many midges can populate during the warmer seasons, which explains why you see so many of them.
During the fall and cooler months, they take much longer.
They'll actually suspend their development and skip through the winter months as larvae. Then the adults come out in spring (March to April).
Where do midges live?
They prefer areas with plenty of foliage and tall grasses.
Areas with moist soil are preferable because this allows them to lay their eggs and breed.
They prefer man-made and natural aquatic habitats. You can find midge larvae in natural lakes, sewage water, and settling ponds.
Even fake lakes and ponds can house midges and shallow rivers with slow streams.
Since there are so many of them, they can actually clog up your local sewage system or filtration systems.
When the adults come out during the warmer months, there may be enough that they'll actually clog up air filtration systems. And pose a nuisance to residents around these lakes.
They're often found in the US in states like Texas, Florida, and other swampy states.
They're also found globally in countries like Australia, United Kingdom (Scotland), and the United States.
Do midges bite?
Yes- if it's a biting midge.
Female biting midges will bite humans, birds, reptiles, and amphibians
While their bites can definitely be painful and cause a variety of reactions, they're rarely a danger to humans.
No diseases are known to be transferred from midges to humans so far in the US.
Although many people think of mosquitoes and midges doing the same harm, midges are actually rarely a threat.
The bite of biting midges will cause a burning sensation along with a terrible itch.
Some people who may be allergic to bug bites will produce an allergic reaction to the bite. Some bites are also different from others.
Depending on the species and location of the bite, they can have different severities. You can get anywhere from a small bump to a huge rash.
Biting midges do suck out blood from pets, humans, and wildlife.
Because they're very similar in appearance to mosquitoes, people are often concerned about disease and health risks.
How to get rid of midge bites
If you were bitten by a midge bug, there's no "special" way to get rid of the bite.
Treat it the same as you would with any other bug bite.
Here are some tips you can utilize to help stop the itching or reduce the bite's severity quickly:
Use rubbing alcohol on the bite
This is probably the most obvious one, but you need to clean up the bite first before you do anything else.
This means getting some rubbing alcohol or hydrogen peroxide and then dabbing a cotton ball with it.
Apply the solution directly to your bite and clean it up. This will help prevent infection and kill all the bacteria around the wound also.
Apply aloe vera
You can buy aloe vera gel at any drugstore and apply the aloe gel directly to your bite.
This helps relieve the itching from the midge bite. Use as directed.
Ice it
Use an ice pack to help soothe the bite and numb the site to reduce itching and rash.
Ice is free and you can make your own at home:
Get a zipper bag.
Put some ice in it.
Seal the bag and wrap it up with a thin towel.
That's it. Then apply the pack to your midge bite to help reduce the itch.
Use a tea bag
You can drink some tea and then use the leftover tea bag directly on your bite.
This helps kill bacteria and also reduce the swelling and irritation of the bite.
Use green tea if possible.
Don't use the tea bag if it's been sitting out at room temperature water.
Use it right after steeping the tea and letting it cool off until it's room temperature.
Use honey
You can use 100% pure organic honey on the wound to help reduce the itch.
Put a dab of honey onto a cotton ball and apply. This is sticky and something you should only do if you have the means to.
However, honey will help stop the itch.
Take OTC antihistamines
You can buy these at any drugstore. Get a natural, topical solution if possible. Apply as directed.
Use anti-itch ointments
You can buy a bunch of different ointments that'll help reduce itch and get rid of the bite quickly by helping it heal.
Buy an ointment that contains lidocaine or benzocaine and use exactly as directed.
Don't overdo it.
Since the bite is small, you only need to use a little. Using more will do more harm than good. Follow the label and use it as it says.
Opt for as many all-natural or organic ingredients if possible to help your skin recover.
Do midges lay eggs in your skin?
No. They don't lay eggs on your skin.
You may be confusing them with other pests, as biting midges only lay eggs on moist or wet swamp soils.
Midges will bite you and feed on your blood, however, they won't lay eggs in your skin.
So don't be afraid of that.
Are they dangerous?
They can be, depending on how your body reacts to their bite. If you have serious allergic reactions, it could be dangerous.
For most people, an annoying rash and burning sensation is all there is. It'll heal in a few weeks.
For others, the bite could be a lot more worrisome. It really depends on the type of person who got bitten.
Other than biting, midges are relatively harmless.
You may become covered by them after walking through a midge swarm, but that's not really dangerous.
Although it looks like something from a horror movie, most of them will fly off when you brush them or shake your body.
Biting midges are much harder to notice, which is why they can get away with biting you.
So it depends:
If you walk into a swarm of non-biting midges, they'll likely cling to your clothing and skin but are harmless.
If you walk into a swarm of biting midges, you'll probably get bitten.
Non-biting vs. biting midges
The two types of midges are vastly different and you should find out which one you're dealing with.
Non-biting
Non-biting midges are really just a nuisance, as they can get through your window or door and just show up everywhere.
They'll likely be found in your laundry, furniture, curtains, and anywhere else in your home.
They may look like mosquitoes at first, but it's important to identify a midge and mosquito so you don't freak yourself out.
A mosquito would be much more dangerous as they can transmit diseases.
But a midge is harmless and won't transmit anything (and won't bite you if it's the non-biting kind).
Note that the non-biting midges look very different from the biting ones. The non-biters look like mini mosquitoes.
Biting
The biting ones look like tiny flies. It's important to distinguish between biting and non-biting midges, and midges vs. mosquito.
The biting midges will fly through your window screening and appear as small specks on your skin. You'll feel a burning sensation when they chew through your skin.
These aren't dangerous to the majority of people, but the allergic reaction produced may affect some people and can be something to be wary about.
What are midges attracted to?
Midges are attracted to many things, but for biting midges, they mainly seek out carbon dioxide.
Why CO2?
Because this is the air we breathe out and a cue they look for when they're looking to feed.
A CO2 sign means there's blood nearby. And this will drive them nuts.
Remember that only female midges bite.
When they find a source of carbon dioxide, they'll look for other signs that the creature can be fed off of:
Body heat
Movement
Body odor
Heat
Humidity
Color
And more
When a female biting midge finds a potential target, she also releases pheromones to her other female friends to come join the party.
Then you'll have a swarm of biting female midges all sucking your skin.
Pregnant females will let off this pheromone for other female midges, which explains why midges can appear all of a sudden in a huge swarm.
Non-biting midges are also attracted to plant nourishment.
Thus, they'll eat things like flower nectar, plant sap, and other high-nutrient plant matter.
How do you get rid of midges outside?
Midges are very difficult to completely exterminate outside in your garden or yard because they come in such large numbers.
However, there are a few DIY home remedies you can do to get rid of midges outside or in your garden.
Here are some of the most effective ones you can do right now.
Reduce lighting
Midges are attracted to lights, so either dimming or not turning on lights that you don't need will help midges go find another target.
This means turning off lights all around your home:
Patio lights
Outhouse/shed lights
Pathway markers
Deck lights
Campfire lights
Table lights
Ambient lighting
Indoor lighting
Motion/security lights
Whether the light is CFL, fluorescent, or LED, turn it off when you're not using it. Or dim it if possible.
This will help deter and repel midges and send them somewhere else.
You can also set up curtains or blinds to block your indoor ambient lights from escaping outside and attracting midges into your home.
Eliminate water sources
Standing water will attract midges, just like how it does to attract mosquitoes. Get rid of any still water around your home to reduce midges.
This means water from:
Pools
Fish tanks
Fountains
Kiddie pools
Pooled water
Gutters
Drains
Sewers
Rain meters
Rain barrels
Or any other source of still water.
Dump it or secure it using a strong cover. This should help reduce midges around your home your yard.
Dispose of leaf litter and plant litter
This is just basic maintenance.
Dispose of leaf litter and plant litter properly.
Don't just leave it sitting around because the midges will eat the sap and plant matter.
Especially if the plant is wilting and leaking all those precious nutrients.
Practice good housekeeping to keep midges under control:
Secure garbage cans
Secure compost piles
Use citronella
Use DIY traps
You can create your own DIY midge trap at home.
You can then place these traps around your garden (or home) to catch and kill midges automatically.
Here's how to make one.
What you need:
½ cup apple cider vinegar
Mason jar
A few drops of dish soap
How to make it:
Add apple cider vinegar and a few drops of dish soap in the jar
Gently swirl until it changes to one color
How to use it:
Place the jar around your home or garden where you think midges are present.
They'll be attracted to the vinegar and get killed when they try to eat it from the dish soap.
You can make as many as needed.
Be sure to replace the soap and vinegar every week to keep the trap effective.
Dawn dish soap seems to be the recommended DIY pesticide for some reason, but you don't have to use this brand. Any brand works OK.
Use sticky tape
Fly tape (or fly strips) are also very useful and effective traps you can make at home.
All you need to do is gather some basic materials first.
And then place the fly tape around trees, plants, windowsills, doors, patios, dog houses, and wherever else you think midges are present.
They'll land on the tape and then can't escape. Replace the tape as necessary.
You can buy fly tape at any hardware store or make your own fly tape at home.
Neem oil
You can use neem oil to keep midges out. Buy a bottle of this and add a few drops to a cup of water.
Place the cup around your home's entryways to repel them. This is nice because you don't have to keep replacing the station.
Just fill it up again when the neem oil or water evaporates.
Attract natural predators
There are many natural predators that'll eat up both the larvae and adult midges.
To control the larvae found in the lakes, ponds, and rivers, you can attract guppies, goldfish, koi, or most other tropical fish. If you have your own pond or fountain, you can buy these fish at a pet store and raise them yourself.
They'll eat the larvae to help reduce the midge population.
After the adults emerge, there are a variety of predators that'll eat them up. Try to attract native predators to your area. Bats, frogs, toads, diving beetles, parasitic wasps, and even dragonflies will eat midges.
Reduce fertilizer runoff
Fertilizer leads to runoff and excess nutrients floating around the yard.
This will attract midges to your home because they'll eat this stuff up. It also leads to overgrowth of plants, which also may bring more midges to your yard.
Don't overfertilize and always clean up any runoff. Manage waste and excess nutrients.
What home remedy gets rid of midges?
You can repel midges naturally by making a pine oil strip. It's just a cloth that's soaked in pine oil and you can hang the cloth anywhere you want to keep midges away.
It's just a cloth that's soaked in pine oil and you can hang the cloth anywhere you want to keep midges away.
All you need to do is take any old piece of clothing and soak the entire thing in pine oil. Get natural pine oil at a department store or apothecary.
After it's soaked, hang the cloth above entryways in your home, such as:
Windows
Doors
Patios
Garage doors
Pet doors
The pine oil will repel midges.
You can also attach the cloth directly to your window screens and patio door screens to keep midges away.
You can also hang the cloth outdoors, but the pine oil will evaporate quickly and you'll have to replace it again.
This DIY repellent works much better indoors around your home.
This will also keep them away from entering your home through your window or door screenings.
What plants keep midges away?
There are plenty of plants that you can use as a natural repellent for midges and keep them away.
Thankfully, a lot of these plants are available at your local nursery and they're super cheap.
So you can pick up a bunch and place them around your home to keep midges out.
Here are a few of the most effective plants at repelling midges.
Remember to find plants that easy to grow based on your USDA hardiness zone.
Pick a few out and do some research to see which one works best for your area.
Basil
Basil is an herb you can buy from anywhere and grows near entryways such as windows.
This can be helpful because the basil prefers to sit in a pot exactly where the midges want to enter.
You can just buy some basil from any nursery and place the pot by the windows around your home.
Citronella
Citronella has long been a pest repellent.
You can buy citronella at the store. It'll be called "lemongrass or east Indian plant).
You buy the grass and it'll form a huge clump that'll repel pests. Then you can grow citronella full sun and propagate the plant by dividing it up.
Catmint
Cheap and effective. Buy from the store. Place it around your home.
Ageratum
A small summer annual with blue flowers. Simple and easy to care for.
You can place this one around your garden to keep midges out.
Think patio seating, BBQ, or simply around your house near the windows.
Eucalyptus
Eucalyptus repels a ton of pests and you can grow this around your yard.
These plants will grow pretty big, so be sure to maintain them.
If left unpruned, it'll grow into a full eucalyptus tree, which can be as tall as 30' high.
Marigolds
Marigolds repel midges and because they have a distinct scent.
Don't plant this where you'll be spending a lot of time outdoors because they smell pretty bad.
Use around your windows or doorways to keep midges from getting around to your home's interior by preventing them from outdoors!
Lavender
Lavender can be found nearly anywhere and super easy to grow.
Plant it around your garden and near your home's entryways to keep midges out. Lavender also works to repel mosquitoes.
Lavender seems to be one specific plant that many people ask about. This plant does indeed keep midges away from the home.
Rosemary
Rosemary is another popular pest repellent.
This also attracts parasitic wasps, which can help reduce stipulations like mealybugs. Plant this around your yard.
Peppermint
Peppermint has always been an effective essential oil to repel a variety of pests like cockroaches, cicadas, and kudzu bugs.
These plants can also do the same and grows almost anywhere with a shady, moist soil.
Note that peppermint does turn into a plant that'll take over your yard so keep it pruned.
You can also use it as a potted plant that you can place around your doors and window sills to mosquitoes, midges, and even rodents and marsupials like possums away.
This herb can also be used as somewhat of a flavoring herb for your favorite drinks and meals. Just icing on the cake!
Lemon verbena
This is an herb that needs strong light and well-drained soil.
Buy it and pot it. Then place it around your garden indoors or outdoors.
You can even use the lemon verbena for cooking or tea.
Pennyroyal
You can plant this in a pot and use peat.
Be sure to prune this one often because it can become invasive quickly.
Also be sure to never eat this plant as it can be dangerous, even if it looks tasty. If you plan to use pennyroyal (mentha pulegium) with other plants, don't get them confused.
Lemon balm and thyme
You can use either of these to repel midges.
They both like sunny areas with well-draining soils. Lemon balm can actually be applied directly to your skin as a natural midge and pest repellent.
The same can be done with the lemon thyme.
They will naturally attract bees to your yard, which can be good for your other flowering plants.
Do citronella candles keep midges away?
Yes, they do!
Citronella can be used for midges and mosquitoes. If you want an even more effective candle, try using lemongrass candle oils also.
Use them in combination with citronella candles together for a combo that'll repel midges naturally.
What spray kills midges?
You can make your own DIY midge spray at home quite easily.
Here's a common recipe that works pretty well against biting midges.
What you need:
1 cup of distilled water (must be distilled)
Citronella oil (3 tablespoons)
2 cups vinegar
Eucalyptus oil (1 tablespoon)
Lemongrass oil (3 tablespoons)
Spray bottle
How to make the spray:
Combine all the essential oils, water, and vinegar into the spray bottle.
Shake the spray bottle well.
How to use:
Spray directly onto midges to kill them.
You can also spray onto surfaces and plants to repel them temporarily.
Note that this spray will stink and smell very strong.
Don't get this stuff on your skin or eyes. Use carefully and exercise common sense!
How to keep midges out of the house?
When you get midges in the home, they can be difficult to get rid of.
Here are some tips you can use at home to minimize their population.
The good part is that once you seal up your home and do some basic maintenance, you'll be able to control and prevent the midges from entering your home.
Whether you have non-biting or biting midges, you can get rid of them using pretty much the same methods.
The first starts with protecting your home from midges to prevent them.
Here are some ways to keep midges out of your home:
Seal up all cracks in your foundation
Repair damaged window or patio door screens
Seal up crevices around doggy doors
Repair any damaged shingles or roofing
Repair any cracks around your doors, windows, or patio doors
This will help stop midges from coming into your home in the first place.
Note that they can also enter your home whenever you open doors or windows. They can also hitchhike on you, or enter through your laundry if you hang your clothes outdoors.
Biting midges may also be able to sneak through your window screening, so be wary of that.
How do you get rid of midges in the house?
Once they get into your home, there are a few things you can do to get rid of them:
Set up DIY traps
Use sticky tape around your home
Put potted midge-repelling potted plants (see the previous section above for plants that repel midges).
Hang up clothing soaked in essential oils
Spray them directly with DIY midge spray
Smack them manually
Turn off lights that you're not using or dim them
Set up natural repellents to keep them out of your home
You can read about how to do all of these in the previous section in detail. This will help keep those pesky no-see-ums out! Definitely worth the effort.
Whether you have midges in your bedroom, living room, or front door, the process is all the same.
Use traps, sprays, and repellents all together at the same time.
Other ways to kill midges (commercially)
You can buy an assortment of commercial traps, sprays, and midge killers.
Be sure to do your research before buying. Read reviews and choose something promising.
Always stick with all-natural or organic when possible. Avoid synthetics because they're harmful to the environment, you, and your pets.
Only use when you need to do so!
CO2 traps for midges
You can buy CO2 traps at specialty hardware stores.
You can buy these traps and place them around your home and garden to trap them. Note that CO2 traps only work on biting midges.
They won't work for non-biting midges because they're not attracted to CO2. Use the trap as directed.
DEET
DEET should always be avoided, but if you have no choice, you can opt for sprays containing DEET to repel midges.
You can buy this stuff at nearly any department store.
DEET is harmful to the environment (and yourself), so follow the directions as listed. Avoid when possible.
Pyrethrins
You can buy pyrethrin-based sprays and pesticides to control and kill midges.
There are dozens of them on the market, so do your research and read some reviews.
Buy one that looks promising and try it out. Use the pesticide as directed. Pyrethrin is a natural chemical that's effective against midges and will kill them.
However, most sprays are harmful to the environment, humans, and pets, so you'll want to go all-natural or organic when possible!
Did you get rid of your midge problem?
That's all I've got for you.
You should now be well-armed with the knowledge to kill, control, repel, and prevent midges. DIY style. At home.
If you have any questions, leave a comment below and I'll get back to you ASAP.
Feel free to tell a friend about this guide.
Midges are everywhere, so if you're having this problem, they probably are also!
Thanks for reading!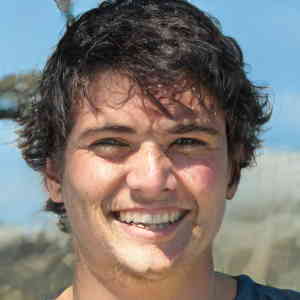 Currently an active researcher in the pest control industry for the past 8 years- with a focus on using natural and organic methods to eliminate pest problems.
I share handy DIY pest techniques I come across here to help out others (and possibly save them from a mental breakdown).
Fight nature with nature.