So, you're dealing with some kind of bug eating your hibiscus and you want to get rid of it. ASAP.
Someone said to grow your own hibiscus so you can brew your tea leaves or pistachio cake.
Whatever you're making, bugs are a no go.
But no one said there would be a ton of bugs to deal with.
Those sour leaves and fresh aroma attract pests that are ready to gobble up the fruits of your labor.
So it's your job to get rid of them so you can protect your hibiscus from being eaten up and left with a bunch of holes in the leaves.
Naturally. I mean, you'll be eating or drinking the leaves, right?
In this guide, you'll learn about:
What's eating your hibiscus

Common types of pests and how to get rid of them

How to make your own DIY insecticide for natural pest control

How to keep bugs off your hibiscus plant for good
Whether you're growing hibiscus in California, Nevada, Hawaii, Australia, Egypt, or anywhere in zones 4-9, you'll find some nice bugs that are ready to chew it up. So let's find out how to get rid of them.
And as always, ask me if you have any questions!
Feel free to bookmark this page (CTRL + D or CMD + D) so you can refer back to it later. It's quite detailed.
Sound good? Let's make some tea. Pest free, please.
What eats hibiscus plants?
Many different types of bugs will eat up your hibiscus leaves. Even ladybugs.
The large, attractive curved foliage is a delicious meal for a lot of pests.
Hibiscus is naturally pretty and voluminous, so it's a given that bugs will make a mess of it and infest it.
Here are some of the common bugs that eat hibiscus:
Whiteflies

Scale

Aphids

Ants

Thrips

Mealybugs

Flea beetles
And some other popular hibiscus-loving bugs:
You'll find torn leaves, holes, yellowing or browning foliage, and maybe even drooped flowers from damage.
These are many bugs that attack hibiscus and will bore holes through the plant.
If you want to harvest those healthy leaves, you'll have to take action and stop the bugs from eating them first.
And that's why you're here.
How to get rid of bugs on hibiscus plants
Here we'll go into detail about each inside and what you can do to control them.
Depending on the insect you're dealing with, the technique to get rid of them varies.
Regardless, the majority of approaches listed here are natural to minimize toxic compounds. So they're DIY style remedies.
Whiteflies
Whiteflies are very small and hard to see.
They're also extremely agile and will jump away when you approach.
If you ever try to prune your hibiscus and then see a bunch of white fluff hit you in the face, they're probably whiteflies. These bugs are found on the bottom of your hibiscus leaves and will hide there while they feast.
They also leave behind a sticky residue that can cause serious damage to your plant. It blocks the leaves from getting the sunlight they require to properly photosynthesize.
So if you have a large whitefly problem, you'll soon see your hibiscus get destroyed. Get rid of them quickly.
They can be controlled using sticky traps. These can be purchased as a triangular cardboard trap baited with a fly attractant.
They fly in and get stuck on the adhesive. Place them around your vulnerable plants to catch flies.
Alternatively, you can use sticky tape. If you're growing hibiscus in a container, you can line the rim of the pot with sticky tape to catch any crawling insects that dare to venture across it.
It works on whiteflies that jump on it, pillbugs, aphids, ants, thrips, spiders, and more.
You can also get creative with the tape by placing stakes around the hibiscus, then sticking the tape from one stake to another.
This creates a "fence" of sticky tape that the whiteflies will passively fly into on their own. Replace after rain or when it gets too full.
Whiteflies are also easily killed by soap water. Mix a few tablespoons of dish detergent (everyone likes to use Dawn) into 1 quart of water.
Then spray down your hibiscus leaves thoroughly. Get the underside also. Wash your plant after you spray. The whiteflies will be killed instantly by the spray.
If you have a serious whitefly problem, read this post for further information.
Thrips
Thrips are tiny black insects that have fringed wings and will eat both plants and other bugs with their needle-like mouths.
They're the little black bugs that feed on the leaves and buds of many different plants, including hibiscus.
They're tiny, pesky little black insects that have fringed wings and slender bodies. They'll eat other bugs, plants, leaves, and of course, hibiscus.
If you see a bunch of black speckles sprinkled all over your tea leaves, they might be the frass (poop) of these trips. They also ruin blossoms and stipple leaves.
While thrips are found everywhere, from plants to picture frames xys, there are quite a few different ways you can manage and control them naturally.
First, prune or get rid of any injured parts of your hibiscus.
Damaged, wilted, or ruined parts of your plant. This will remove them from being fed on by the thrips over time. They focus on younger, tender leaves.
Next, use some natural neem oil and dilute it accordingly. There should be directions on the bottle or you can find a recipe online. Use as directed.
Spray the diluted neem oil solution onto the plant and this should kill any thrips instantly. Wash off your plant leaves immediately after you spray. Leaving it on will burn your leaves and kill your plant.
If the neem oil doesn't work, you can use your DIY soap water or horticultural oil, both of which have excellent success rates in getting rid of thrips and other bugs.
They feed using their needle-like parts and will suck out the plant juice. If you see black specks all over your tea leaves, that's probably their poop (frass).
Ruined leaves, wilted foliage, or stippled leaves are all signs of thrip damage.
They're found everywhere from indoor plants to picture frames.
Thankfully, you can control them quite easily.
Prune off damaged foliage first. This will prevent them from nesting in your plant.
Next, dilute some neem oil and spray your plant. Do it when the sun is out so you don't burn your plant.
Read all warnings and find a recipe to dilute it online depending on the strength of your neem oil. This is enough to kill the thrip infestation by itself. If not, use soapy water or horticultural oils.
See this guide for thrip control DIY style.
Ants
Don't you have ants? These buggers are everywhere and your hibiscus is another delicious meal for them to chomp on.
They're not really interested in the hibiscus leaves or flowers.
They want the honeydew excretions from the OTHER bugs on it. Aphids, mealybugs, scale, etc. these will deposit those sticky substations all over your leaves and attracts ants.
They eat the sweet residue and will work symbiotically with the other pests while your plant gets destroyed.
Ant control can be done by using sticky traps. Since the majority of worker ants don't fly, they need to walk over to your plant to harvest the honeydew.
Put down some sticky tape around the hibiscus plant completely. Any ants that try to walk over it will get stuck.
Ants also hate the smell of mint or cinnamon. You can sprinkle these around the base of your plant to deter them naturally.
You can also spray the area with pure ammonia to disturb their pheromone trail. This will ruin their ability to navigate the area.
Other ant repelling plants can be companion planted with hibiscus such as:
Geranium
Aster
Mint
Calendula
Garlic
Chrysanthemum
Henbit
Plant them around the hibiscus to build an invisible "fence" blocking the ants from getting to the goods.
Borax is the golden standard when it comes to killing bugs. Just a sprinkle of borax (boric acid is also a worthy contender) can wipe out everything from booklice to flea beetles to cockroaches.
Sprinkle some borax with sugar in equal parts (half cup each), then mix in 1 cup of warm water. Get some old rags or cotton balls and soak them completely in the solution.
You now have a working DIY borax trap! Put it near the plants that they're active on and they'll be drawn to it. When they eat the borax and sugar mixture, they'll grab it back to their nest.
Then, when ants start being killed by it, others will feast on the fallen. This repeats like a chain reaction and wipes out their entire generation!
Borax can be applied safely around your hibiscus when contained. But be sure to wash your leaves before use (as with any other technique).
Or you can build a trap if you have a lot of ants. They're super easy to build and super cheap.
Check out these videos for ideas:
See this guide on how to get rid of ants if you need help.
Scale
Scale can be shield-like or soft bugs that extract plant juice using their piercing, needle-like mouths. They respond well to insecticidal soap or horticultural oil.
If you see a soft scale, they'll be killed upon contact with any soapy detergent. The hard-shelled variant will need some more effort to get rid of
The Scales look like small, ovular beetles with a flat protective shell. They're brown or tan and will be found around leaf joints or on the bottom hibiscus leaves. Armored scale and soft scale are both found on houseplants and outdoor plants.
They excrete a layer of honeydew, which will produce a black mold over time. The mold will block sunlight reception and harm the plant.
Use a cotton swab dipped in rubbing alcohol to clean your plant. This should help kill some visible ones right away. You can also hose them off or scrub them with a toothbrush.
Neem oil also works, but it can harm your hibiscus because it forms a sticky layer that can overheat the leaves.
If you decide to use neem, spray a light coat then hose it down.
Use when the sun isn't too strong. Avoid contact with pets and people. Some may have reactions to neem. Read all labels before use.
Insecticidal soap can be made at home with some basic ingredients. Use 1 tablespoon of dish detergent in 1 quart of water. This will help kill the scale on the surface of the leaves.
You can also make homemade oil spray. Use 2 tablespoons of cooking oil combined with 2 tablespoons of dish soap and 1 cup of rubbing alcohol.
Combine together into 1 gallon of water. This should help kill the hard-shelled scale.
Be sure to wash down your hibiscus before you consume it, as with any other remedy listed online. You don't want to eat plant foliage that's infested and you definitely don't want to eat anything with soap!
When in doubt throw it out!
How do I get rid of aphids on my hibiscus plant?
Everyone's most hated pest. Aphids.
These buggers will suck the juices from your plant leaves and show up in small clusters. They're not hard to get rid of because there are plenty of DIY ways to do so.
Some of the most popular are the following:
Use sticky tape or sticky traps around your hibiscus plant

Spray them off with a hose

Use horticultural oil

Use neem oil

Prune damaged foliage

Use soapy water to kill aphids

Wipe your plant with a sponge dipped in soapy water

Plant companion plant that repels aphids naturally
A quick way to get rid of them is vinegar.
Dilute vinegar with water (1:1 ratio) and then spray down the aphids on your leaves. It'll kill them and make them drop off quickly.
Clean up the dead aphids and repeat daily until there are no more. If you notice that your hibiscus leaves start to become damaged from the acidity of the vinegar, dilute it more.
I've written about them plenty of times in various guides here:
Check them out if you need more help with natural aphid control. These bugs will harm your hibiscus if you ignore them, so don't.
Formulate a plan of action and rid them before they eat up your next hibiscus tea harvest! Aphids will also secrete sticky honeydew which attracts ants. They're a one-two punch.
How do I get rid of green worms on my hibiscus?
These green worms are probably looper caterpillars.
They're commonly seen crawling on garden plants with edible fruits or leaves.
They come from adult moths that deposit eggs on the leaves which hatch into larvae. These larvae do damage to your hibiscus leaves. They eat and eat and eat until they pupate into moths.
Thankfully, looper worms are easy to get rid of.
For starters, since they're so big, you can manually remove them with a pair of gloves and a bucket of soapy water.
Pick them off and toss them into the bucket to kill them. You can use tweezers if you don't want to touch them directly.
Over time, this will reduce their numbers dramatically.
Spraying them off with a garden hose also works. Do this whenever you water your plants.
Soapy water can kill the eggs that they lay on the leaves. It will also drown any caterpillars you come across when sprayed.
Sticky traps work when placed around the base of the stem. The caterpillars that fall off can't crawl back onto your hibiscus stem if the base is wrapped in sticky tape. Use this as a shield.
When you replant your herbs, till the soil to get rid of any pupating larvae. This will kill them or at least disturb their cycle. You can fully get rid of the next generation by doing this.
Expose the larvae to the sunlight and surface where other bugs and birds can come eat them. Or replace the soil entirely.
They only hang around the top few inches of soil and you can see the larvae visibly against a dark substrate. It looks like tiny cocoons that are shaped like dried peppers.
Rotate crops regularly to help prevent infestation of future crops. This will stop larvae from hatching into new host plants.
Neem oil, like with most other pests, is effective. It'll kill the larvae almost instantly. Be sure you use it correctly and dilute it accordingly.
Neem should only be used if you've tried all the other options because it can burn and harm your hibiscus leaves.
Use natural or organic techniques when possible. Because these little green caterpillars are easy to remove, there's no need to bring out the heavy machinery. Stick to what's simple. Use the acronym "KISS!"
Check out this guide on cabbage worms if you need more help on getting rid of them naturally from your garden!
How to get rid of mealybugs on hibiscus
Pests like these will drive you crazy.
Not only are they hard to kill because of their waxy, web-like shelter, they also will attract a bunch of ants and other bugs to the plant because of the sticky goop they excrete.
They also have a coating on their hard shell that makes them difficult to kill using traditional means.
The white residue and spots they deposit on your leaves are ugly. They also suck out the plant juice without care until your hibiscus is destroyed.
However, you can still use some traditional DIY home remedies to get rid of them.
Start with plant isolation. Any hibiscus that has mealybugs on them should be isolated from the rest. Put it aside and then prune off the damaged portions.
Use a sponge with soapy water and scrape away any residue deposits that you see.
These look like white stains on the plant and should come off quite easily. You can use a cotton swab with rubbing alcohol if needed.
Repeat the process every few days for a week or so.
Horticultural oil and neem oil also work. You'll probably have to bust out the commercial insecticides if traditional methods don't work.
When you notice the white webbing, it's time to isolate your plant because mealybugs are voracious.
See this guide for additional tips on natural mealybugs control.
How do I keep animals from eating my hibiscus?
If you have animals eating your hibiscus plant, there are a few things you can do to keep them away.
Squirrels and rodents will make it a habit to munch on those tasty sour leaves. Here are some tips to keep the animals away.
Use peppers
Squirrels won't eat pepper and you can spray the leaves and stems of your hibiscus.
The scent of pepper will deter them naturally and keeps those critters away from your plant.
You can make your own by using 1 teaspoon of dish soap, some hot pepper sauce, and a gallon of water. Spray the solution when it's finally diluted and coat your hibiscus with it. This should keep them out of your flower plot.
Sprinkle cayenne
Don't have time to make pepper spray?
Then sprinkle some cayenne pepper in the soil around the hibiscus. You can make a "ring" of cayenne flakes to protect your plants. Put them everywhere- soil, leaves, stem, and build a fence of it.
Try coffee grounds
Squirrels hate coffee and you can sprinkle a light layer of used coffee grounds in your yard.
This will keep rodents and critters away because of the strong scent of the beans.
Sprinkle used grounds in the soil around your hibiscus. Replace every week or so or after rains. The soil and plants will benefit from the coffee's acidity by raising the pH of the soil naturally. If used grounds don't work, try fresh ones.
Don't waste your money. Buy store brand generic grounds in bulk!
The coffee grounds are good for hibiscus plants as a natural fertilizer. Used grounds can be added to compost where they can be dug into your flower beds.
Hibiscus likes low pH (high acidity) soil, so they'll greatly lap up the coffee grounds.
The high nitrogen will also make a great addition to organic compost in your flowers or vegetables. They can be sprinkled directly into the soil or used as compost.
Spray essential oils
Oils that are strong-smelling like eucalyptus or peppermint can be applied around the area to help keep critters out.
You can also dunk cotton buds into the oil and then place the buds around your plants.
Use blood meal
Blood meal has a scent that disturbs squirrels from nitrogen and ammonia.
You can use it by sprinkling some into the soil around your hibiscus plants. This will amend the soil and also get rid of squirrels. Use it as directed.
Use your dog or cat's hair
If you have a dog or cat, their hair can be harvested to scare off squirrels.
Vacuum your home then use the hair as a repellent. Sprinkle around the hibiscus plants.
Squirrels can detect that a dog or cat is nearby and don't dare to come by again for their next meal.
Squirrel repellent urine
Some predator urines will also help keep them away.
You can buy premixed predator urine at hardware stores. Use as directed
Commercial applicators come with easy to spray wands that can keep nuisances out of your garden.
Further reading
Here are some resources you can use on your quest:
Did you save your hibiscus from bugs?
You now have a solid understanding of all the common creepy crawlies that eat hibiscus leaves.
Hopefully, you were able to find out what bug you're dealing with and how to get rid of it. Then you can enjoy the fruits of your labor and make some hibiscus tea.
If you have any specific questions, drop a comment and let me know.
Or if you found this guide helpful, please share your thoughts as well.
Consider telling a friend who may find it beneficial.
Thanks for reading!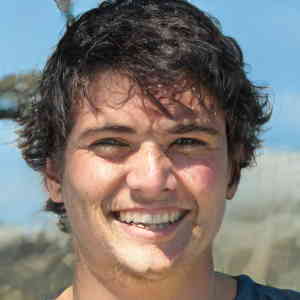 Currently an active researcher in the pest control industry for the past 8 years- with a focus on using natural and organic methods to eliminate pest problems.
I share handy DIY pest techniques I come across here to help out others (and possibly save them from a mental breakdown).
Fight nature with nature.